Greetings
Greetings from the director of the department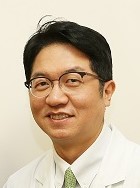 Department of Plastic & Reconstructive surgery in Asan medical center dynamically takes a lead in the trends of plastic surgery. In the relatively short history of 30 years, our department has been evolved continuously, and it has now grown into the one of the best plastic surgery department in the world.
For last 10 years, more than 300 international visiting plastic surgeons visited our department in order to learn our treatment concepts and surgical techniques. Especially, for last 3 years, more than 180 international scholars have participated in our educational programs lasting from a few month to years.
Plastic surgery consists of the reconstructive surgery and aesthetic surgery. It deals with the whole body parts from the scalp to toe. It includes the craniomaxillofacial surgery, breast & trunk reconstruction and extremity reconstructions. As for the cleft lip and palate management, we are performing the most operations in Korea , which would be one of the world best in terms of the quality and quantity. When it comes to the microsurgery which would highlight the reconstructive surgery, approximately 700 microsurgical reconstructions have been performed annually. The procedures based on the microsurgical techniques includes the head and neck cancer reconstructions, breast cancer & trunk reconstruction and lower & upper extremity reconstructions including the lymphedema surgery. Trauma, cancers and other cause the soft tissue defect over the body. All our staffs are doing our best in order to get the best results in terms of the functionality and the aesthetics.
In addition, our department is the leading one in high difficulty level- aesthetic plastic surgery such as the eyelid surgery, rhinoplasty, orthognathic surgery, breast augmentation & reduction and body contouring including the liposuction while focusing on the challenging revisional aesthetic cases.
Motto of our department is" Shaping the body & Shaping the mind". Although plastic surgery deals with the shape of the body, we also consider the patients' mind as well. Despite our efforts to satisfy the patients' demand, we are still hungry at the perfection. In order to fill the gap, our staffs, fellows, residents and nurses are struggling aiming at the perfection in the management of the our patients. Your belief and supports encourage us to do more always.
We hope you will be able to get the confidence and comfort in mind when you visit our department.
Director of the department of plastic & reconstructive surgery
Jong-Woo Choi, MD, PhD, MMM