Our Services
Our Services 상세페이지
Clinic for Reconstruction of the Lower Extremity
Clinic for Reconstruction of the Lower Extremity
Lower extremity is important structure that plays major role in ambulation and aesthetic appreciation. Lower extremity is located in the lowest part and bears the weight of whole body. Therefore, lower extremity often accompanies the atherosclerotic change, has weak regeneration power of damaged nerve, and is prone to be injured because there is bone to skin area on the anterior tibia. Clinic for reconstruction of the lower extremity tries to preserve the function with treating the skin, muscle and soft tissue of the lower extremity.
We can help
The patient with trauma on the lower extremity can be managed in our clinic.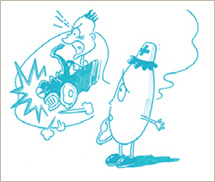 During the whole life period, one of the most common causes of being hurt and disabled is traffic accident. Especially with the accident with high speed vehicle, its impact is enormous so that the damage to the soft tissue, blood vessel and muscle as well as the bone can occur. If there is only the bony fracture, open reduction with internal fixation and splinting support are enough for the treatment. However, if there is soft tissue defect with bony exposure, surgical intervention to cover the exposed bone with soft tissue is necessary because the bone will lose its viability within a few days if it is exposed and uncovered with soft tissue. Soft tissue coverage is up to Plastic Surgeon and thorough debridement of necrotic tissue should be preceded. If there is no foreign body or infection, soft tissue coverage should ensue as soon as possible.
DM foot patient
See more information about DM foot patient in Clinic of DM foot.
Patient with vasculitis of lower extremity or venous static ulcer, resection of the cancer
Patients working with standing position for long time and having congenital or acquired vasculitis tend to have ulceration on the lower extremities. Patients with surgically treated lower extremity for resection of cancer or other causes should take reconstructive surgery of lower extremity for the sake of function and cosmesis. In case of fatty leg or asymmetric leg caused by poliomyelitis, partial muscle resection or selective nerve resection may help to decrease the circumference.
Our department published the experience about the chronic osteomyelitis and reconstruction of the DM foot to PRS journal which is registered in the SCI.
Like mentioned above, treatment of bony fracture, systemic consideration of the diabetic foot, reconstruction of the soft tissue defect with the bone exposure, and postoperative rehabilitation are main issues of clinic of diabetic foot and clinic for reconstruction of lower extremity. This goal is enable to be achieved with cooperation of Plastic Surgeon, Internal Medicine physician, Orthopedic Surgeon, Rehabilitation Medicine physician and Vascular Surgeon.